As CBD oil grows in popularity, CBD oil for sleep has become an in-demand product. Taking CBD oil before you fall asleep can help you sleep, help you fall asleep easier, and help you sleep better. In a survey conducted by HelloMD and Brightfield Group, CBD users were asked which conditions they treated with CBD. A whopping 60% said they use CBD oil for sleep problems such as insomnia.

For those wondering how to sleep better without prescription medications, which can be habit-forming and cause extremely unpleasant side effects, Guide to CBD researchers have put together an informative list of CBD oil for sleep, including a wide range of products from tinctures and sprays to gummies and edibles. These are products specifically designed for sleep aid, with special blends and secondary ingredients trusted to help fall asleep easier and help you sleep better.

If you've seen our guide to CBD oil for sleep and are interested in trying CBD for yourself, Guide to CBD's list will help simplify your search. Please note that products are listed in alphabetical order by brand name; clicking to the company's profile page will show their overall G2CBD rating.

---
Canna Trading Company is located in Atascadero, California and believes that everyone should know how to sleep better. They produce CBD Sleep Aid Tincture to assist in helping everyone achieve a better night's sleep. The tincture combines all natural CBD oil derived from hemp with plant based terpenes. The flavor and aroma of this tincture are improved with our special blend of plant based terpenes. The CBD oil is premium extracted pure non GMO CBD oil. All products are lab tested for purity and those results are available on the company's website. Each bottle 400 mg CBD oil in each bottle, and approximately 30 servings per 1 oz bottle.
---
CBDistillery is located in Denver, Colorado strongly believes that everyone has the right to the fairest price for the highest quality hemp derived CBD. The goal of CBDistillery is to make hemp derived CBD products available to everyone while providing education and research. All products are tested by a third party and all test results are published on the company's website. CBDistillery has combined all of the health benefits of the highest quality, hemp-derived CBD with the calming, sedating properties of melatonin to create 30mg Night Time CBD Gummies, the perfect night time gummy. A 30mg bear before you fall asleep delivers a complete and deep night of sleep. 
---
CBD Pure is located in Vancouver, Washington created a CBD Pure Hemp Oil 100, a top CBD oil for sleep. Each serving provides 3.3 mg of cannabidiol from organic hemp oil. CBD Pure hemp oil is from non GMO, organic hemp grown in Colorado by local farmers. The hemp oil is minimally processed and follows the highest organic standards. All products are tested by a third party lab to validate the potency of the products. CBD Pure Oils are an integral part to help you sleep. Cannabidiol helps promote and restore balance to the endocannabinoid system. CBD, a powerful phytocannabinoid, interacts synergistically with the body's own EC receptors to promote complete sleep.
---
CBD Drip is located in Newport Beach, California and they produce ECODrops Dream, which is a full spectrum CDB rich whole plant cannabinoid hemp oil extract. All products are lab tested for quality assurance and the results are posted to the company's website. CBD Drip extract their hemp using responsible CO2 extraction methods to get the terpenes, cannabinoids, and nutrients. ECODrops Dream is designed to aid in relaxation and to fall asleep faster. Each bottle is 10 ml and contains about 500 mg of active, non GMO, vegan, and gluten free CBD. Only 3 to 10 drops on or under the tongue are needed to fall asleep easier.
---
Green Roads CBD is located in Florida and believes in improving the lives of their customers and families with their products. They produce only the highest quality CBD products and have them fully tested by a third party lab to ensure the quality. Green Roads CBD believes healing begins within the body and offers products such as CBD Soothe Syrup to help individuals fall asleep easier. The 4 oz bottle has 60 mg of CBD and is pharmacist formulated. It is grape flavored and contains cannabidiol infused with melatonin to help you sleep. This syrup is a relaxing and natural way to encourage better sleep.
---
Highland Pharms is located in Olympia, Washington and is proud to use extract from hemp only grown in Colorado. Highland Pharms use only pharmaceutical grade hemp in all their products. For those looking for hemp oil for sleep, try Highland Pharms 250+ Hemp Oil Drops, which contains 250 mg of oil per bottle. Each drop has about 1/2 mg of CBD and each bottle has 500 drops. Highland Pharms CBD is a full spectrum cannabinoid extract with only trace amounts of THC. All products are extracted from organically grown, GMO free hemp and are tested by a third party. The results are available on the company's website.
---
Kat's Naturals, located in Dunlap, Tennessee, focuses on creating the highest quality CBD products. They harvest American grown hemp from Southeastern farms. They extract 99.99% pure CBD by a CO2 extraction process without harsh chemicals. Kat's Naturals believes in using the purest and most potent products possible. All products are third party tested and each product comes with a certificate of analysis. Kat's Naturals RELAX are the perfect product for those that want to know how to sleep better, at it eases the mind and body into restful sleep. Each bottle contains 300 mg of CBD per oz, or .5 mg of CBD per drop.

---
NanoCraft is located in San Diego, California believes in recovering, relaxing, and recharging. NanoCraft uses a suite of known sleep support agents in combination with CBD oil for sleep improvement. CBD Oil Night Formula helps ease the user into a complete rest. Combining the taste of lavender with a small amount of melatonin, the CBD Oil Night Formula helps one fall asleep easier. Lavender is known to help reduce anxiety, improve brain function, and improve sleep. Each serving has 10mg of CBD and is an easy way to get the purest form of CBD. All products contain 100% hemp and are independently tested for quality and potency.

10% Coupon at NanoCraft CBD: G2CBD10
---
Populum is located in Tempe, Arizona. They guarantee that they use the highest quality hemp and verify that is grown on ethical farms in Colorado. Populum believes people deserve better than just taking excessive amounts of medication with various side effects. They believe their high quality hemp should be a part of every day wellness. Their products are tested by a third party lab and a copy of all lab reports are included with each order. If looking for how to sleep better, try Full-Spectrum Hemp CBD Oil in 250 mg low dose tincture. The premium oil has a subtle orange flavor and contains the purest source of cannabinoids, antioxidants and neuroprotectants to help protect and rebalance your body's central nervous system.

---
Select CBD is located in Portland, Oregon and they started as an innovative leaders working for a solution to a problem that many didn't know existed. The company started because they wanted to bring CBD to vapers. Select CBD has become leaders in the fastest growing business in the US. Select CBD is proud to offer the best CBD oil for sleep called Relax Lavender. It is the purest extract available, in combination with lavender, chamomile, and passionflower essential oils. This calming blend is ideal to help you sleep. The 30 ml bottle contains 1000 mg of CBD.
---
How Does CBD Oil Help You Sleep Better?

While more research needs to be done, several scientific studies have found evidence favoring the use of hemp oil for sleep problems. A study conducted by Carlini and Cunha on 15 insomniac volunteers found that the subjects who received cannabidiol slept more and recalled fewer dreams than those who received a placebo. Taking CBD oil before you fall asleep has been shown to regulate the sleep cycle and result in better sleep long term.

Individuals whose sleep is affected by anxiety or pain may find that they fall asleep easier due to the anti-anxiety and pain-relieving effects of CBD oil. It is unclear whether this is due to the CBD oil acting directly on sleep mechanisms or a side effect of having relief from the underlying pain or anxiety, or both. CBD has also been seen to have positive effects on PTSD and the sleep disorders that often accompany the condition, such as nightmares, as well as similar effects on depression.
There is no proof that CBD oil acts as a sedative, like most sleeping medications; CBD is not sleep-inducing, then, but can simply help you sleep or help you fall asleep easier. There is also evidence that taking CBD before you fall asleep can help you sleep more soundly, though again, it is not known whether this effect of CBD oil for sleep comes from a direct action, or from the indirect action of relieving pain and anxiety.

Featured CBD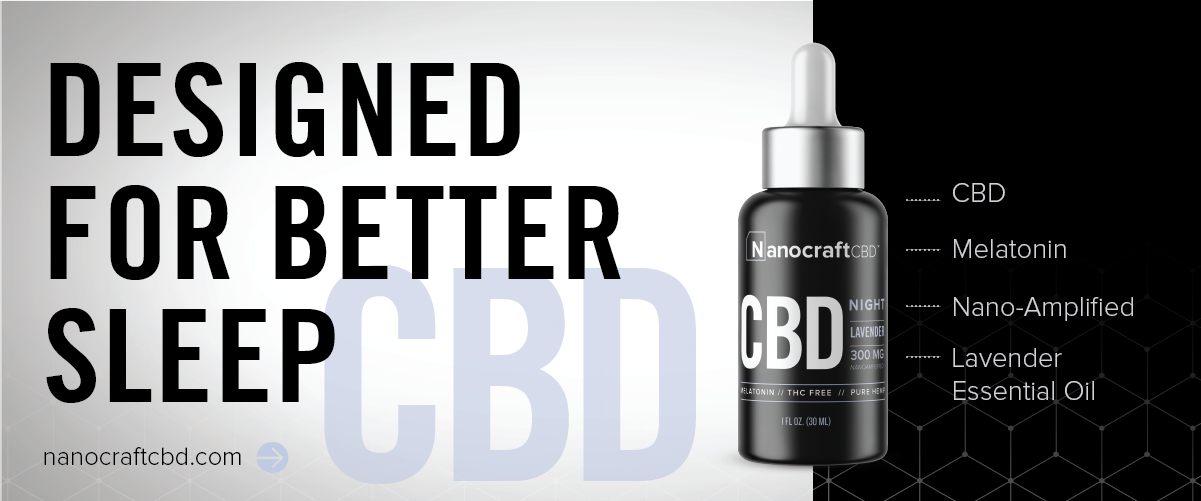 Why Choose CBD Oil for Sleep Over Pharmaceuticals?

Compared to prescription sleeping pills, the side effects of CBD oil appear to be less severe. The most commonly reported side effects for CBD are tiredness, an increase or decrease in weight or appetite, and occasionally diarrhea. These side effects are generally mild, and do not include any psychoactive effects (unlike many sleeping medications).

On the other hand, prescription sleeping pills may cause dizziness, headaches, nausea, diarrhea, prolonged drowsiness, memory problems, and difficulty performing tasks during the day. Sleeping pills may also cause you to walk, drive, or perform other activities while you are asleep and unaware of what you are doing. If you're Roseanne Barr, you may even lose your job.

Most importantly, however, is the fact that prescription sleeping pills can be highly addictive, even if used as prescribed, and that patients can become dependent on the medication very quickly. In fact, after just a short time, patients will be unable to sleep without the medicine, and will need to take higher doses as their bodies become accustomed to the medicine. With prescriptions for sleeping pills like Ambien in the tens of thousands, there may be many people addicted to sleeping pills without even knowing it – at least until they stop taking them, and experience withdrawal.

There is no indication that CBD oil or any CBD oil products are addictive, and CBD oil is not classified as a drug. As a much safer supplement, CBD oil for sleep is becoming the solution of choice for many Americans with sleep issues.
How to Sleep Better with CBD Oil for Sleep

As with any nutritional supplement or medical treatment, results can vary from one person to the next. The only way to know for sure whether CBD oil will help you sleep is to try it. You may need to experiment with different formulas and dosages to find the product that works best for you.

Many companies today offer specialized CBD hemp oil for sleep, with blends that incorporate other essential oils and herbs that are thought to help with sleep. These include recipes using melatonin, lavender, and other similar supplements. It's also important to choose a full-spectrum CBD oil rather than an isolate, because many of the other cannabinoids in a full-spectrum oil have a positive effect. In particular, blends high in terpenes have shown stronger sleep-positive effects.

Once you find the right one, there's a good chance you'll find that taking CBD oil for sleep problems helps you fall asleep easier and feel more rested when you wake up.